Ramblin Rhodes Music is a family owned music and performing arts school.  We strive to help aspiring musicians of all ages master their instrument of choice,  and to learn the art of performing live.  Our instructors are veteran performers in the music field and know how to  make music fun to learn.  DON'T MISS 3rd FRIDAY!!!  The 3rd Friday of each month during the school year is set aside for our students to jam on stage, showcasing the songs they've been working on with their teachers.  These concerts have become the premiere family event for students to show off their musical talents.  From beginners to advanced,  it's entertainment and fun for everyone.
Check out our Google calendar for upcoming events, holiday closings,  & live show schedule.
Read about us in The Longleaf Town Gazette.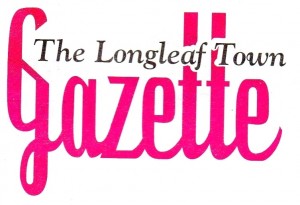 Ramblin Rhodes Music offers music lessons in: Stage performance, stage presence, theater production, arts, music, acoustic guitar, electric guitar, piano, drums, voice, violin, keyboards, bass guitar, mandolin, ukulele, flute, saxophone, trumpet, oboe, clarinet, cello, viola, and more!
Serving Pasco, Hillsborough, and Pinellas Counties, including:  Longleaf, Trinity, New Port Richey, Port Richey, Hudson, Holiday, Lutz, Odessa, Palm Harbor, East Lake, Tarpon Springs, Land O' Lakes, Wesley Chapel, and also including the zip codes 34655, 33548, 33549, 33559, 33558, 33624, 33523, 33525, 33576, 33543, 33545, 34610, 34638, 34654, 34669, 34657, 34685, 33647.